A man who was stopped for driving on the wrong side of the road in Catalonia was found to have a dead body in the front passenger seat.
Police made the grim discovery after the 66-year-old suddenly turned around at the checkpoint between Spain and France.
Investigators believe the deceased, an 88-year-old man, had been dead for about three weeks.
They say the driver may have been taking him home to Switzerland.
The body, believed to be the driver's partner, had started to decompose. It was covered with a blanket and was wearing a seatbelt, reports Spanish newspaper La Vanguardia.
The driver was initially heading towards France on Thursday and arrived at the La Jonquère border checkpoint.
Upon seeing police, he turned around and drove 30km (19 miles) back into Spain, this time on the wrong side of the motorway.
France and Spain both drive on the right-hand side of the road.
Catalan police signalled to the man to pull over, but he ignored them, according to French newspaper Le Monde. He eventually left the motorway and took a local road, where he had a crash in the town of Jafre shortly before noon.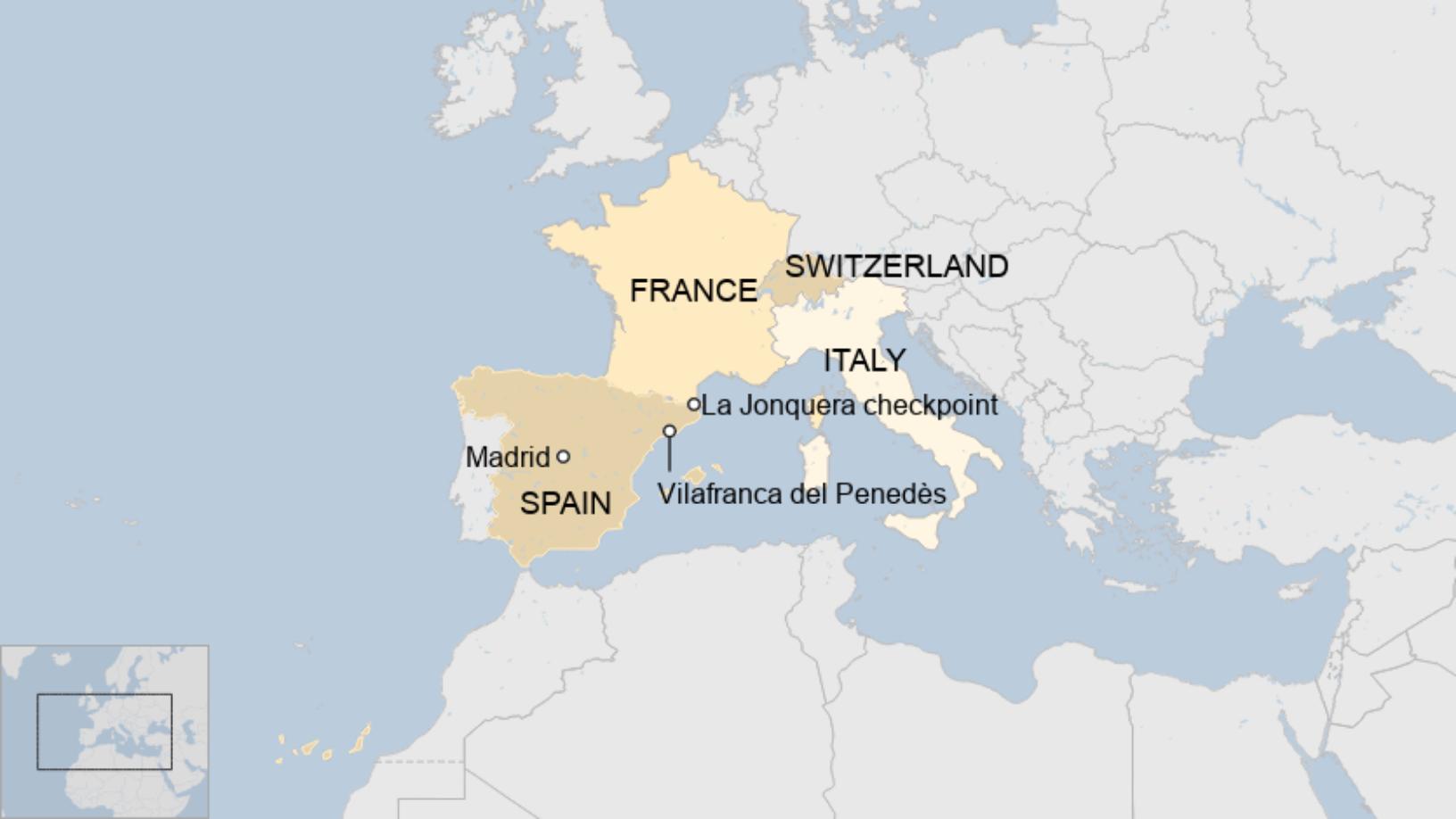 France Bleu reports that toll and parking tickets found in the car suggest the driver may have chauffeured his deceased partner to various locations before being discovered, including visits to Madrid, Vilafranca del Penedès and even Italy despite travel restrictions because of the pandemic.
The driver, who is a dual Swiss/Spanish citizen and lives in Spain, is still being questioned by police. He is currently only charged with traffic offences.
La Vanguardia reported the driver told police the deceased man was his partner whom he "loved very much". But he gave conflicting reasons as to why he was driving on the wrong side of the road.
# Europa
# France
# Spain
# Switzerland
# World